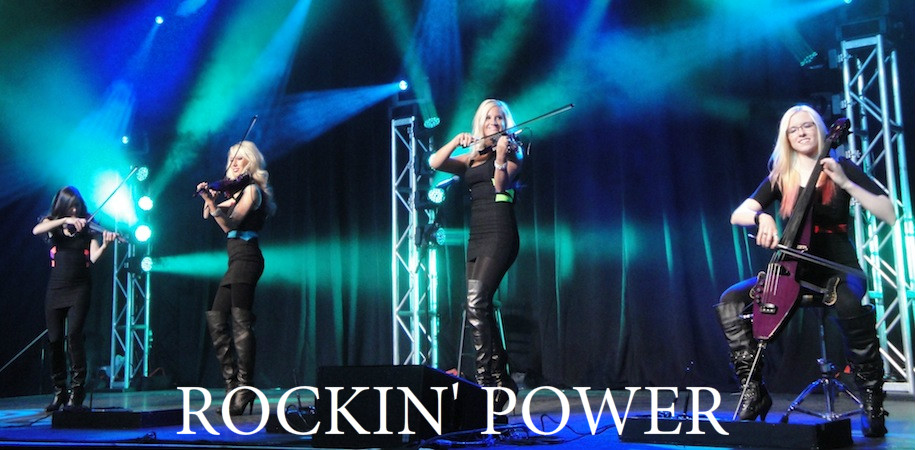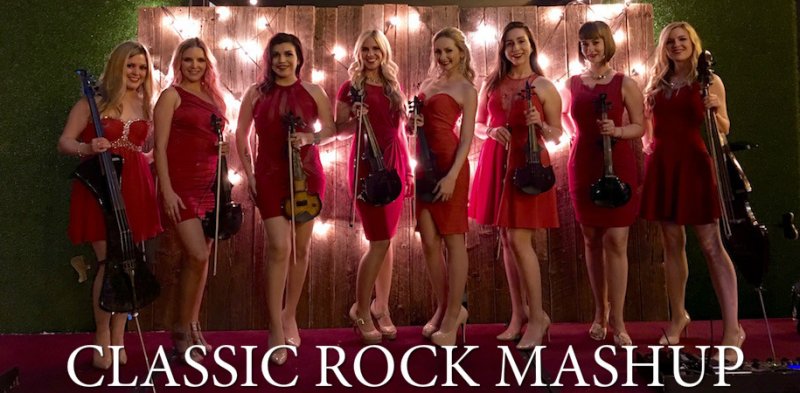 Four Albums Available! iTunes, Amazon, CDs here

NEW RELEASE! BITTERSWEET is mostly mellow contemporary hits. Lorde, Katy Perry, Coldplay, One Republic, O.A.R. Smooth and Easy

CLASSIC ROCK COUTURE delivers powerful rock anthems. Songs from Aerosmith, Pat Benatar, Kansas, Yes and more, served "Phat Strad Style."

The ORIGINAL Live!

Phat Strad is the ORIGINAL All Female Rock Electric String Quartet in the USA, honoring the 400 year old art form that is the String Quartet, with a rockin' twist, and these girls play LIVE with excellent technique, power, and beauty. From Classy Elegance to Ambient Energy, to Rockin' Power. Our own unique string quartet arrangements of popular songs backed by unique rhythm section backing tracks created and recorded in our own studios. Our musical team has over 20 talented young ladies in our talent pool, renowned arrangers, and A-list engineers and producers, delivering a very unique entertainment product with an extremely wide demographic appeal. Phat Strad's forte is high energy Rock and Roll, complete with distortion and wah wah pedals, but our show offers a wide range of musical possibilities including: pop, dance, classical, standards, ambient electronica, Latin, adult contemporary, classical crossover, classic rock, party anthems, etc. Phat Strad Electric String Quartet has over four hours of popular music in their repertoire, delivered Phat Strad Style. Phat Strad can play with a band or DJ too (yours or ours), we are wireless and mobile, enabling us to perform in multiple locations. Phat Strad is very self-contained, traveling with our own engineer and wireless systems, saving buyers thousands of dollars. Phat Strad is a recording artist with 4 CDs out, and featured on iTunes and Amazon, and all streaming sources.

       Opened For:

ROBIN THICKE, KELLY CLARKSON, BON JOVI, JOHN MAYER, SHERYL CROW, DURAN DURAN, FOREIGNER, STYX, EARTH WIND AND FIRE, VANILLA ICE, DREW CAREY, JOURNEY, WHOOPI GOLDBERG, JERRY SEINFELD, KENNY  LOGGINS, STEELY DAN, MICHAEL McDONALD, TERRY FATOR, KOOL AND THE GANG, BILLY IDOL, MARTINA MCBRIDE, And Many More…

            Follow Us

If you like us, we like you. Sign up for our newsletter. We'll let you know about everything Phat Strad, concerts, albums, special deals, tours, shows, media, and fun from our world. Let's keep in touch through your preferred social site. Drop us a line, give us some input, comment on a blog or article. We would love to hear from you!